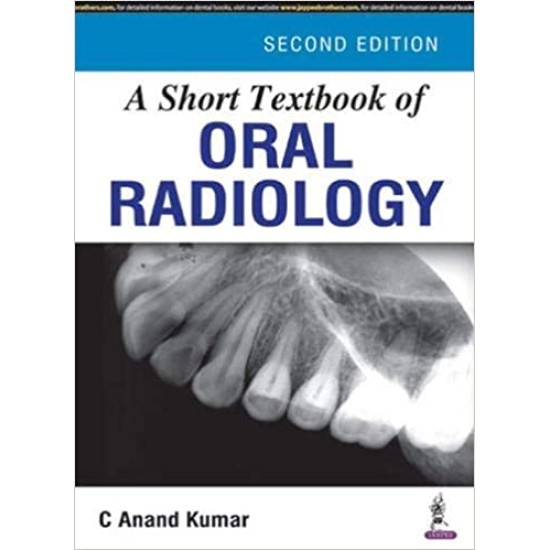 -59 % Out Of Stock
A Short Textbook of Oral Radiology 2nd Edition by C Anand Kumar
This New edition has been updated and rewritten with all the relevant topics.
• Includes New chapters on quality assurance, radiographic interpretation of dental caries and periodontal diseases in addition to detailed topic on prevention and management of radiotherapy effects.
• Modifies difficult topics to simple and pointwise, thereby students can recollect during examinations.
• Includes more numbers of high quality radiographic images and illustrations.
• Provides the detailed information with the help of bullets and numbering system, so that students can easily remember during examinations.
• Digitizes radiographic images and illustrations providing valuable information on pathology of the diseases and replaces normal radiographic anatomy of jaw figures with high quality images.
• Presents brief information in very simple manner with the help of line diagrams, schematic diagrams, tables and boxes.
• Gives appendices at the end of the book to recollect various radiological diseases and their characteristic features.
• Serves as a ready-reference to the graduate and postgraduate students of oral medicine and radiology and also useful for other specialty, in competitive examinations and for the practicing clinicians.

Books Information
Author Name
C Anand Kumar
Edition
2nd
Condition of Book
Used
Stock:

Out Of Stock

Model:

SGBf11