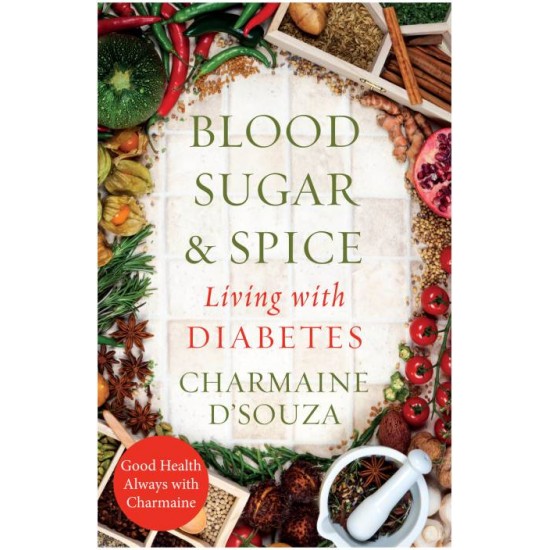 Out Of Stock
Blood Sugar & Spice : Living with Diabetes by Charmaine D'Souza
Did you know that diabetes can be controlled if we use the correct natural cure? In this book, Charmaine D'Souza tells us what she has learned about diabetes from over 24 years of practice and how it will help us.
Summary of the Book
The author, Charmaine D'Souza, has practiced dealing with diabetes for several years and has celebrity clients like Karan Johar, Rani Mukherji and Bipasha Basu. This book is a manual on how one can prevent, control and cure diabetes. The method she uses is naturopathy, which includes natural remedies for diabetes patients. Use this book to help yourself, a friend or a member of your family.
About Charmaine D'Souza
Charmaine D'Souza has been on a mission to help people improve their health through natural remedies. She has several celebrity clients and strongly believes that natural ingredients have the power to heal several ailments, even severe ones like diabetes and cancer. Some of her methods include ancient Indian remedies that have been collecting dust for a while now.
Books Information
Author Name
Charmaine D'Souza
Condition of Book
Used
Stock:

Out Of Stock

Model:

sg558