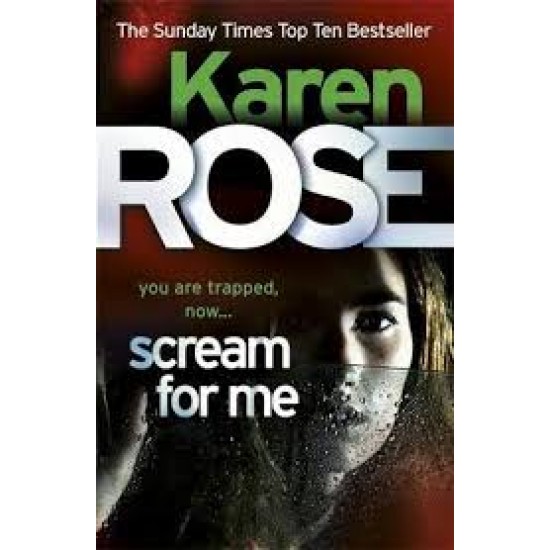 -60 %
Scream for Me by Karen Rose
Scream for Me by Karen Rose second hand novel For her exciting debut in hardcover, New York Times bestselling author Karen Rose delivers a heart-stopping suspense novel that picks up where DIE FOR ME left off, with a detective determined to track down a brutal murderer.

Special Agent Daniel Vartanian has sworn to find the perpetrator of multiple killings that mimic a 13-year-old murder linked to a collection of photographs that belonged to his brother, Simon, the ruthless serial killer who met his demise in DIE FOR ME. Daniel is certain that someone even more depraved than his brother committed these crimes, and he's determined to bring the current murderer to justice and solve the mysterious crime from years ago.

With only a handful of images as a lead, Daniel's search will lead him back through the dark past of his own family, and into the realm of a mind more sinister than he could ever imagine. But his quest will also draw him to Alex Fallon, a beautiful nurse whose troubled past reflects his own. As Daniel becomes attached to Alex, he discovers that she is also the object of the obsessed murderer. Soon, he will not only be racing to discover the identity of this macabre criminal, but also to save the life of the woman he has begun to love.

Books Information
Author Name
Karen Rose
Condition of Book
Used
Stock:

In Stock

Model:

sga1111