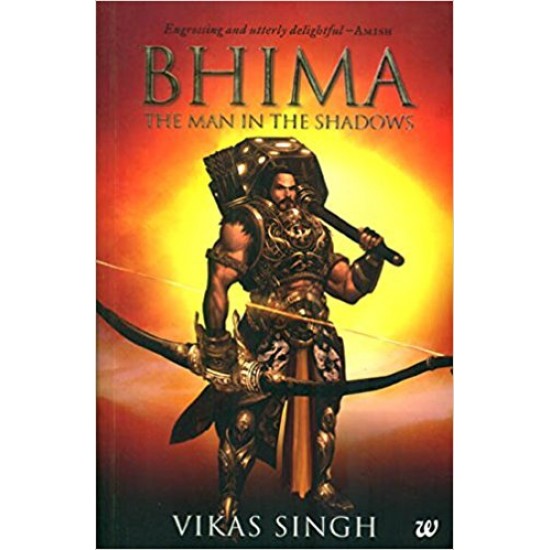 BHIMA THE MAN IN THE SHADOWS by Vikas Singh
I am half-man, half-superhuman. I am the mightiest warrior of my time. I have violated my dharma and murdered a man in cold blood. I have, single-handed, wiped out a whole generation of my kinsmen. I have committed acts of unspeakable brutality on the battlefield. I have done it all for the love of one woman. A woman who loves my brother.
I am Bhima, the second Pandava. This is my story.
Possessed of amazing strength, fierce loyalty and great tenderness, Bhima as a character is almost always eclipsed by Yudhishtira and Arjuna. In spite of his many virtues, he is destined to be remembered as all brawn and biceps. Now, in Vikas Singh's retelling of the Mahabharata, India's greatest epic is narrated through the eyes of a hero who has never got his due. A fascinating account of a fascinating character — his extraordinary courage, his obsessive love for Draupadi, his deeply conflicted emotions about his brother, Arjun — this stunning work, written in a racy, entertaining style, provides the definitive answer to the question: What was it like to be Bhima?
Books Information
Author Name
Vikas Singh
Condition of Book
Used
Stock:

In Stock

Model:

sg557