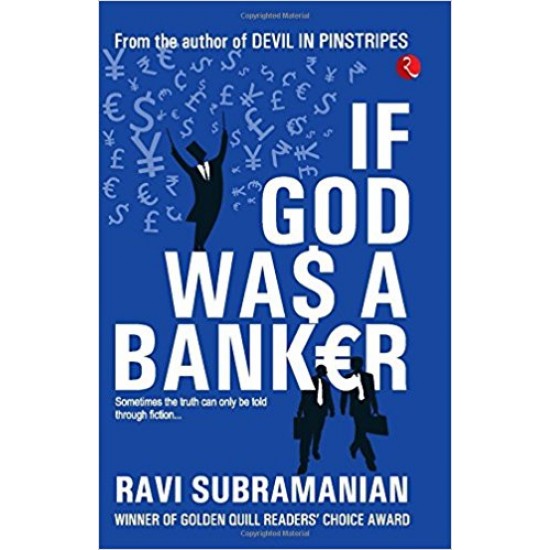 -59 %
If God was a Banker by Ravi Subramanian
The book If God Was A Banker is about two graduates of management studies who work their own ways to reach the top. While Sandeep on one hand is selfish, ambitious, leads his life on his own terms to achieve what he desires, there is a complete opposite approach by Swamy, who respects the value system and morality. Swamy's chosen moral path leaves him behind Sandeep professionally as they work together in the same office in New York.
Another main character in the book is their friend, a reliable person to whom they look up to as a counselor because his ideas are based on his experiences and are genuine. But in spite of the guidance, the greed to be on the top could be seen in Sandeep's attitude.
The characters in If God Was A Banker are portrayed according to the corporate set up, which is very much corrupted, where people do not consider the moral path towards professionally uplifting themselves and usually prefer to overlook moral boundaries. The book is an image of the corporate world. The book was published in 2007 and is available in paperback.
Key Features
If God was A Banker was awarded the Indiaplaza Golden Quill Book Award
The book has been a national bestseller with more than 260,000 books sold
Books Information
Author Name
Ravi Subramanian
Condition of Book
Used
Stock:

In Stock

Model:

sgaa540