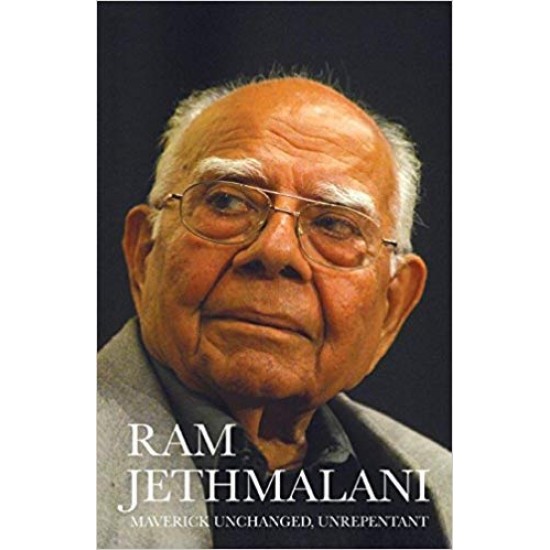 -60 %
Maverick Unchanged, Unrepentant Paperback – Abridged, 3 Feb 2014 by Ram Jethmalani
We often find ourselves pondering over the crooked political scenario of our country and feel the need of a change, a revolution that would bring in a breath of fresh air, a hope for a better India, free of corruption, crimes and all forms of dishonesty. But, somewhere at the back of our mind, we know that at this stage, our country needs nothing short of a miracle to restore its past glory and we are appalled by the sick political leaders who are more than responsible for what has happened to the wonder that our country was at one point of time.
Maverick Unchanged, Unrepentant is politician and lawyer beyond excellence Ram Jethmalani's fearless and blatant account of the corruption and deception encircling the current political situation of India. In the book, he talks about many controversial issues such as religion, fanaticism, Islam, Kashmir, black money in foreign banks, etc. and gives his powerful opinion on every topic.
As one reads the book, one can identify with a lot of issues that Jethmalani has raised. Even if the reader disagrees with some of the views expressed, he or she cannot help but feel intimidated by the authority with which he has put forward his points. The book has great educative value as it unleashes the darkest political, religious and cultural issues of our country along with the unapologetically bold and unabashedly honest views voiced by the author himself.
Maverick Unchanged, Unrepentant is the author's sincere and honest effort to acquaint us with the horrors of our own country. The book was published by Rupa Publications as 2nd edition in the year 2014 and is available in hardcover.
Books Information
Author Name
Ram Jethmalani
Condition of Book
Used
Stock:

In Stock

Model:

sg3301