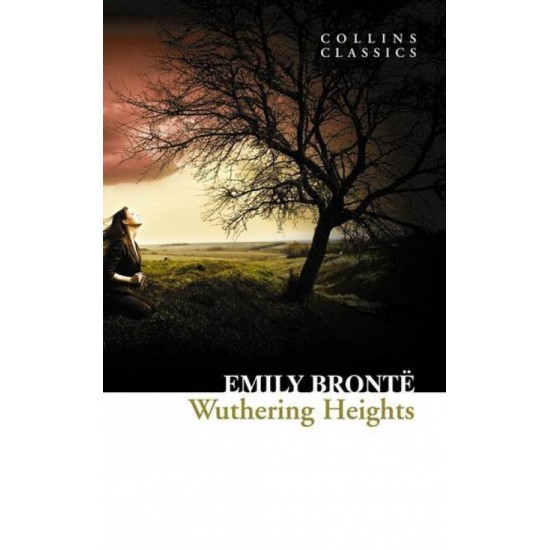 -60 % Out Of Stock
WUTHERING HEIGHTS (english, Paperback, Emily Bronte)
Wuthering Heights is a romantic novel by Emily Bronte that presents a psychological study of the nature of love.
Summary Of The Book
Emily Bronte's first and only published novel, Wuthering Heights, was published in 1847 under the pseudonym Ellis Bell. It got published after the success of Charlotte Bronte's Jane Eyre. She edited the manuscript of Wuthering Heights and then the second edition was published in 1850 after Emily's death. It is an unconventional love story of two anti-heroes, Heathcliff and Catherine.
Wuthering Heights is set in the eponymous farmhouse located in the lonely moors of Yorkshire and relates a complicated journey of two lovers that is filled with jealousy, anger, and selfishness. The two protagonists have their own flaws. They are petty, selfish, and their misguided behaviour results in a dark storyline. They are clearly the exact opposite of what heroes are supposed to be. The two narrators of the story are Lockwood, a frequent visitor to the Yorkshire moor, and Mrs. Dean, the housekeeper.
The story is about Mr. Earnshaw who lives at Wuthering Heights, and adopted a homeless child. He named him Heathcliff, but Earnshaw's own son Hindley does not like to be with the adopted boy. On the other hand, his daughter Catherine becomes a close friend of Heathcliff. Things take a twist when Mr. Earnshaw dies leaving behind Hindley as the head of the family. Heathcliff soon turns into a mere servant.
Catherine is in love with Heathcliff, but she believes that his low social reputation will not allow for a successful marriage. So, she decides to marry Edward Linton. Years later, Heathcliff returns as a gentleman and now he seeks revenge for losing the love of his life. He initiates a romantic alliance with Edward's sister Isabella, and the following story unfolds a self-destructive journey of the hero. Soon, Catherine gives birth to a daughter who grows up to be a beautiful and high-spirited girl.
Wuthering Heights is a complicated drama of unrestrained passion that presents an amalgamation of gothic symbolism and realism. The recurring themes in this novel are betrayal, chaos and order, obsession, good versus evil, romance, and revenge. The book highlights what effects jealousy has on these two vengeful individuals and their communities. Today, Wuthering Heights is recognized as a classic masterpiece in English literature. It has been adapted into television series, radio programmes, movies, and operas.
About Emily Bronte
Emily Bronte was an English novelist and poet. Born on 30th July, 1818, in Yorkshire, she was the younger sister of Charlotte Bronte. She was educated at Roe Head Girls' school. In 1838, she started teaching at Law Hill School in Halifax, but soon had to quit the job because of health issues. She studied German and French at home accompanied by her sister Charlotte. Both the sisters were initiated into fiction writing at an early age. She died on 19th December 1848, within three months of her brother's death.
Books Information
Author Name
Emily Bronte
Condition of Book
Used
Stock:

Out Of Stock

Model:

sg3201