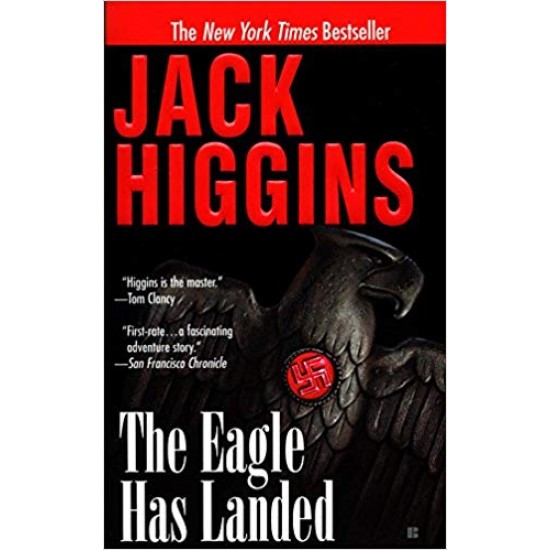 -60 % Out Of Stock
The Eagle Has Landed (Liam Devlin) Mass Market Paperback – June 1, 2000 by Jack Higgins
As the Allied forces slowly begin turning the tide of war, Hitler vehemently orders the impossible—kidnap Winston Churchill, or kill him. A crack team of commandos led by a disgraced war hero must venture into the heart of England to carry out their mission, or die trying.
Meanwhile, in a quiet seaside village, a beautiful widow and an IRA assassin have already laid the groundwork for what will be the most treacherous plot of the war. It begins on November 6, 1943, when Berlin receivs the fateful message...
"First rate...a fascinating adventure story." —San Francisco Chronicle
"The master's master of World War II spycraft storytelling...A superb and mysterious tale.
Books Information
Author Name
Jack Higgins
Condition of Book
Used
Stock:

Out Of Stock

Model:

sg1404