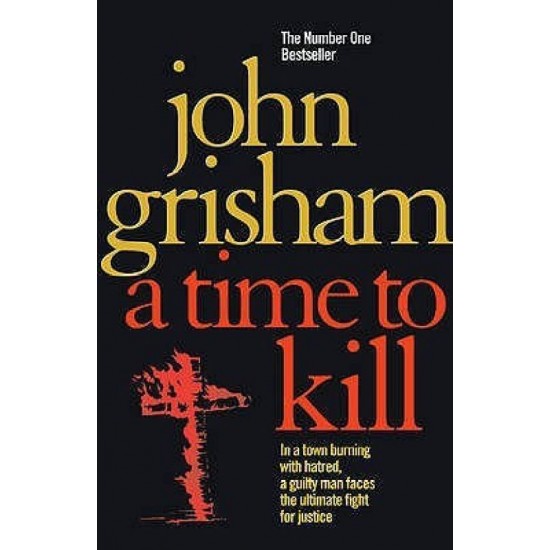 -60 % Out Of Stock
A Time To Kill (English, Paperback, John Grisham)
A Time to Kill is a legal suspense thriller novel by John Grisham. It is also his very first novel.
Summary of the Book
A town inhabited by mostly white people is rocked by the inhuman rape of a young African-American girl at the hands of two drunken men. But before the entire episode can get into the courts, the girl's father Carl Lee decides that the only justice his little girl deserves is the death of the monsters who touched her. Despite the repeated warnings from his close friend and attorney Jake Brigance, Carl kills the men mercilessly. Soon, his crime becomes a high profile case, one coveted by the biggest names in town. Carl demands to be represented by Jake alone, and together they face the corrupt lawmen and all-white jury of Clanton, Mississippi. Jake is not alone in this battle, he has his loyal friends and a liberal law student at his side. But is that enough to go up against a jury that refuses to see the justice in the killings, especially given that the perpetrator is a black man?
About John Grisham
John Grisham is an American novelist best known for his prolific writing in the legal thriller genre. Some of Grisham's other novels are The Rainmaker, The Client, The Chamber, A Time To Kill, and Bleachers.
A graduate of Delta State University in Cleveland, Grisham practiced law for about a decade. Grisham enjoys Baseball, and supports Little League activities in both Oxford, Mississippi, and Charlottesville, Virginia.
A Time to Kill was adapted into a film by Joel Schumacher, starring Matthew McConaughey, Sandra Bullock, Samuel L. Jackson, and Kevin Spacey.
Books Information
Author Name
John Grisham
Condition of Book
Used
Stock:

Out Of Stock

Model:

sg1401