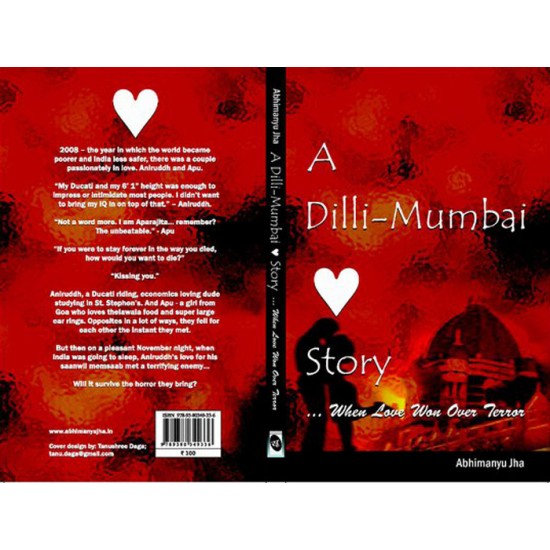 Out Of Stock
A Dilli - Mumbai Love Story: ...When Love Won Over Terror by Abhimanyu Jha
A Dilli - Mumbai Story: ...When Love Won Over Terror is a tale of the passionate love between two individuals, namely Anirudh Hirani and Aparajita Pinto. Anirudh is from Delhi, while his lady love is from Goa. Both of them belong to different sections and religions of the society, but all of this is unable to keep them from falling in love with each other. Anirudh and Aparajita get married and enjoy their married life for a while, till something goes horribly wrong.
The scene shifts to the terrorist attacks that took Mumbai by surprise, in the year 2008. Aparajita happens to be inside the Taj Hotel with a friend, at the time of the attack. After she is trapped inside the hotel, Anirudh does everything he can to maintain contact with her. When their contact is broken, he searches for every possible way through which he can get to know of her condition.
The author switches the timeline of his story rather frequently, showing his readers the lives of Anirudh and Aparajita in happier times and in the present. The current situation is depicted through the media's coverage of the attacks. The author has succeeded in putting together a story that can melt people's hearts.
A Dilli - Mumbai Story: ...When Love Won Over Terror has been published by Srishti Publishers in the year 2011 and is available in paperback.
Books Information
Author Name
Abhimanyu Jha
Condition of Book
Used
Stock:

Out Of Stock

Model:

sg607