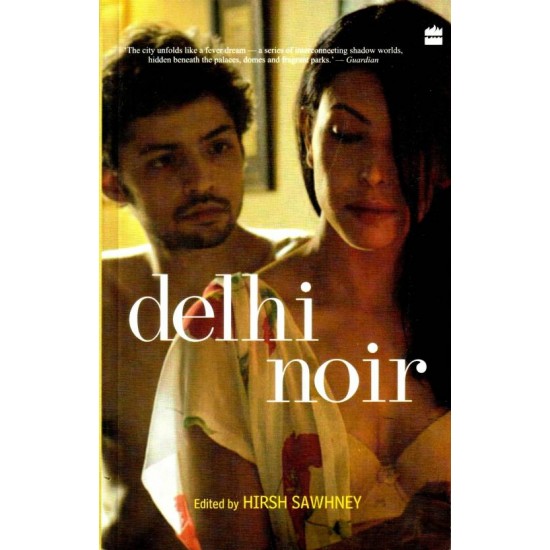 -60 % Out Of Stock
DELHI NOIR (English, Paperback, Sawhney, Hirsh)
Delhi Noir, edited by Hirsh Sawhney, is one of the books in the award winning Noir series published in New York and which has eventually come to India. This is an utterly captivating collection of stories in Delhi.
Summary of the Book
Fourteen talented, established young writers come together with the idea of blending crime fiction and film Noir to bring out more intense, new and insightful perspectives on the capital city. This bunch of fourteen professionals includes men and women, gay and straight and they all come from different backgrounds with the same dream. Delhi is an enigma. People living there wake up to stories that stir their souls, fulfil them, break them, and scare them. All extremities of living in a city could be experienced there. It is a city that witnesses political disputes, corruption, rape, murder, incest, carelessness, unreasonable road rage and many such inhuman situations. This book precisely makes you live all those stories, stories that make you discover the emotions known and unknown.
About the Authors
The pack of fourteen people includes Allan Sealy, Omair Ahmed, Radhika Jha, Hartosh Singh Bal, Siddharth Chowdhury, Ruchir Joshi, Meera Nair, Nalinaksha Bhattacharya, Mohan Sikka, Palash Krishna Mehrotra, Tabish Khair, Uday Prakash, Manjula Padmanabhan and Hirsh Sawhney.
Hirsh Sawhney, the editor of this book, has been associated with Times Literary Supplement, The Guardian, The Indian Express, Outlook and Time Out New York. His writing as a critic has appeared in the reputed New York Times Book Review and several other works have been featured in The Financial Times, Outlook Traveller and many other newspapers, magazines and journals. He is also associated with The Brooklyn Rail as a Contributing Editor and with Wasafiri Magazine as an Associate Editor.
Books Information
Author Name
Sawhney, Hirsh
Condition of Book
Used
Stock:

Out Of Stock

Model:

sg13566