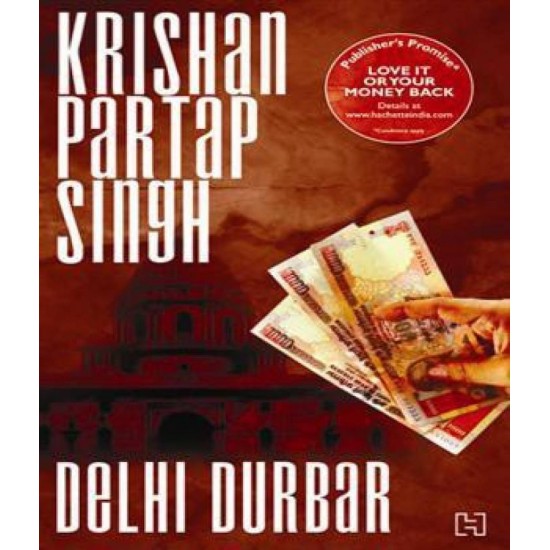 -60 %
Delhi Durbar - Book 2 The Raisina Trilogy (English, Paperback, Krishan Partap Singh)
Delhi Durbar is a book that is set in Lutyens, Delhi, and is a political thriller with an Indian flavor.
Summary Of The Book
Delhi Durbar is an astutely written and gripping novel with an outrageous amount of twists and turns that keep the reader deeply engrossed in the characters while the story unfolds in leaps and bounds in Lutyens Delhi.
Set in a place where politicians, media barons, kingmakers and bureaucrats amass wealth that is not theirs, Delhi Durbar is a book that tries to bring a parallel to the present situation in Indian politics with literature. The author delves into their lives as he shows how the aforementioned characters often get embroiled in their own deviousness.
In the story, the President of India threatens to throw off his nominal status as he attempts to invoke military rule in the country and it is up to Jasjit Sidhu, his onetime son-in-law and presently the Prime Minister's adviser, to stop him.
Delhi Durbar follows the story of Jasjit Sidhu, who has recently returned to India after a stint as money launderer and corporate banker, to become the personal financial adviser to the Prime Minister, Paresh Yadav. Jasjit Sidhu's character is composed as a wily and suave one as he works as a subtle enforcer. It is excellently plotted and bitingly constructed as it glides over the characters' self serving agendas in an unforgiving and firm manner.
The book is very close to an allegory about the festering sore of Indian Politics. The story revolves around how Jasjit may have to compromise on his own rules to put paid to the President's agenda while balancing life with his love interest. It is also a saga on the country's administration, where everything has a price. Delhi Durbar is the second book in The Raisina Series.
About Krishan Partap Singh
Krishan Partap Singh is a former banker.
His other works include Young Turks and The War Ministry.
He was born in Chandigarh in 1976. As the son of a diplomat, his life was given to travelling as he spent varying amounts of time in Cairo, Ankara, and New York, finishing his schooling at Modern School, New Delhi. Following this, he graduated from the Stern School of Business at New York University and later worked in Dubai for Merrill Lynch. He currently resides in New Delhi.
Books Information
Author Name
Krishan Partap Singh
Condition of Book
Used
Stock:

In Stock

Model:

sgaa1429