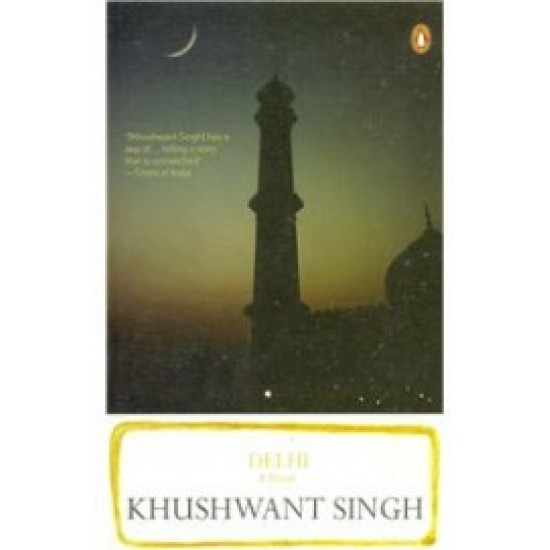 -60 % Out Of Stock
Delhi A Novel Khushwant Singh
About the Book: Delhi
I return to Delhi as I return to my mistress Bhagmati when I have had my fill of whoring in foreign lands… Thus begins Khushwant Singhs vast, erotic, irrelevant magnum opus on the city of Delhi. The principal narrator of the saga, which extends over six hundred years, is a bawdy, ageing reprobate who loves Delhi as much as he does the hijda whore Bhagmati—half man, half woman with sexual inventiveness and energy of both the sexes. Travelling through time, space and history to 'discover his beloved city, the narrator meets a myriad of people—poets and princes, saints and sultans, temptresses and traitors, emperors and eunuchs—who have shaped and endowed Delhi with its very special mystique. And as we accompany the narrator on his epic journey we find the city of emperors transformed and immortalized in our minds forever.
About the Author: Khushwant Singh
Khushwant Singh was Indias best-known writer and columnist. He was founder-editor of Yojana and editor of The Illustrated Weekly of India, the National Herald and Hindustan Times. He was a member of Parliament from 1980 to 1986. He was awarded the Padma Bhushan in 1974 but returned the decoration in 19984 in protest against the storming of the Golden Temple in Amritsar by the Indian Army. In 2007 he was awarded the Padma Vibhushan.
Books Information
Author Name
Khushwant Singh
Condition of Book
Used
Stock:

Out Of Stock

Model:

sg1426