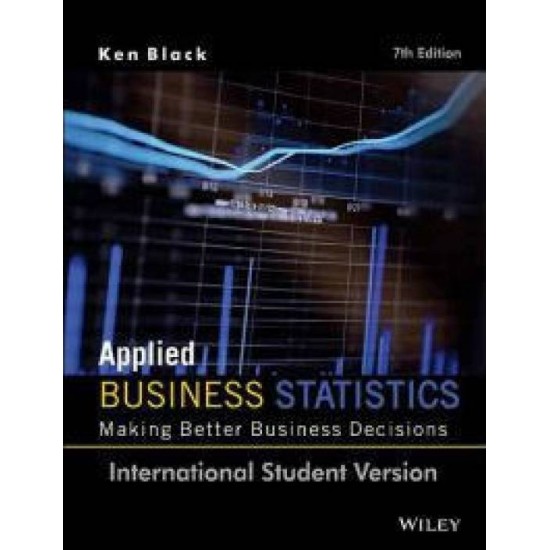 Out Of Stock
Applied Business Statistics: Making Better Business Decisions 7 Edition by Ken Black
Applied Business Statistics is a comprehensive book for students of Business Management. The book comprises chapters on visualizing the data, describing data through statistics, discrete probability distributions, analysis of variance, basic multiple regression analysis, Chi-square analysis, and analyzing data using non-parametric statistics. The book includes demonstration problems and practice problems to understand the concepts of statistics better. This book is essential for postgraduate students of management and statistics.
About Wiley India Pvt. Ltd.
Wiley India Pvt. Ltd. is the Indian chapter of John Wiley & Sons, Inc., which is a leading publisher globally. They develop and publish quality and scholarly books, journals, online content, reference works, and are also into certification and training services, and online applications among many other things. Wiley India Pvt. Ltd. publishes quality educational and professional books. Some of the books published under their banner are Principles of Physics, Operating System Principles, Calculus, An Introduction to Probability and Statistics, and Gravitation and Cosmology.
Books Information
Author Name
Ken Black
Edition
7th
Condition of Book
Used
Stock:

Out Of Stock

Model:

sg700