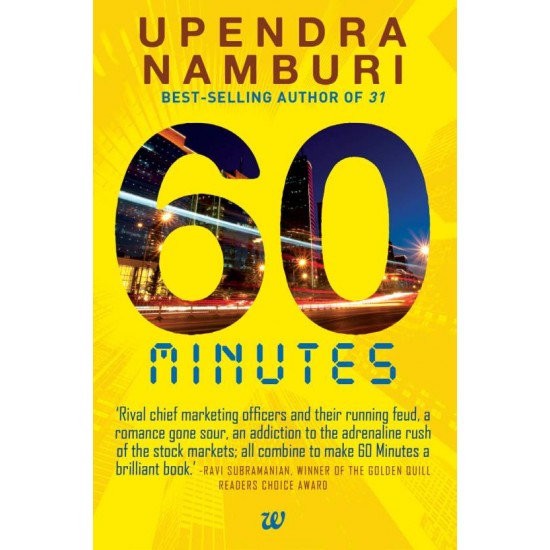 -60 % Out Of Stock
60 Minutes by Upendra Namburi
60 Minutes is a thrilling suspense novel from Upendra Namburi.
Summary of the Book
Agastya, the Chief Marketing Officer of one of the biggest FMCG companies, is ready for the biggest product launch of his career. But things soon spin out of control. In 60 minutes he must do everything he can to save his job and marriage. Maithili is both beautiful and intelligent, but she has never had much luck with love. When Agastya almost crushes her spirit by taking things too far, she must avenge herself. She has only 60 minutes to turn his life upside down. Sailesh doesn't have an academic temperament suited to corporate rivalry and subterfuge. He has no choice but to retaliate when someone crosses the line. In 60 minutes he must destroy his enemy. A lot is at stake: high profile jobs, reputations, relationships, and marriages. Who is going to come out on top and who will falter? The action unfolds in 60 minutes and leaves readers glued to their seats.
About Upendra Namburi
Upendra Namburi is an Indian writer and sales and marketing professional. He is currently writing the Numbers Triumvirate of novels entitled 31, 60 and 8. 31 was longlisted for the Tata First Book award.
Books Information
Author Name
Upendra Namburi
Condition of Book
Used
Stock:

Out Of Stock

Model:

sg13895