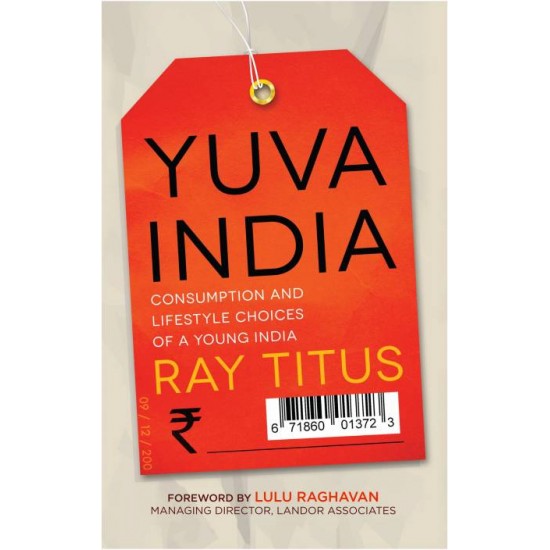 Yuva India : Consumption and Lifestyle Choices of a Young India (English, Hardcover, Ray Titus, Lulu Raghavan)
uva India: Consumption and Lifestyle Choices of a Young India, by Ray Titus, offers insights into the relationship between the present and future of India's youth and businesses and brand managers.
Summary of the Book
This title delves into the lifestyles of India's young men and women. While discussing what makes them tick, it unveils the phenomenon of the attitudinal convergence that is swiftly growing across youth squadron in India. Tracing its origin to the entry and exposure to a cosmopolitan culture, the research behind convergence zeroes in on how a young India is defining its identity in terms of the modern time sensibilities. Based on studies done for over a decade, the author documents and analyzes how India's youth approaches the themes of identity, sexuality, personal relevance, image, spirituality, social connections and community and professional pursuits and tries to make sense of their aspirations.
About Ray Titus
Ray Titus is Professor of Marketing and Strategy at the Alliance School of Business, Alliance University. His main fields of interests converge on consumer behaviour and marketing strategy. Previously, he has worked for the Taj Group of Hotels, INI Technologies, Landmark Gulf Group and Cafe Coffee Day. His business articles and expert comments have been frequently featured in The Globe and Mail, Sunday Guardian, Voice of America, The Telegraph, The Hindu Business Line and other prominent media publications. He is also the co-author of Business Drama - How Shakespearean Insights Help Leaders Manage Volatile Contexts.
Books Information
Author Name
Lulu Raghavan
Condition of Book
Used
Stock:

In Stock

Model:

sg594