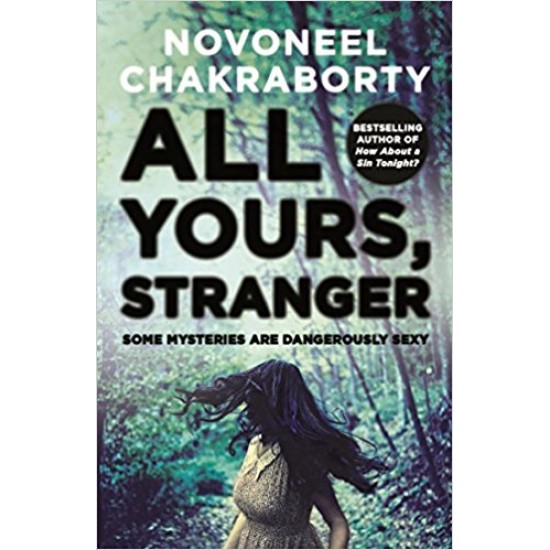 2-3 Days
All Yours, Stranger by Novoneel Chakraborty
All Yours, Stranger' is the 2nd part of the Stranger trilogy series, by Novoneel Chakraborty. The plot spins around Rivanah Bannerjee, who is from Kolkata, trying to get a grip on the typical Mumbai life. She has a wonderful boyfriend, yet is obsessed with thinking about her ex-boyfriend. Although he cheated on her, she is ready to overlook that fact. The Stranger is nowhere to be found ever since the police started to hunt for him, though it has been an unsuccessful attempt.
The questions that Rivanah wants an answer for, in this mystery allegory are; Who really is this stranger? What is his purpose of coming into Rivanah's life? Will he ever be able to contact her again?
These types of questions have been troubling Rivanah continuously. Indifferent about the mystery surrounding this guy, she frantically wants the stranger back into her life.
As the story further unfolds, the true facts that come to light are far from what Rivanah could ever imagine. The story has a vicious and cruel plot with many mysteries unfolding themselves, as the reader divulges further into this tale. This gripping plot has the knack to make the reader bite his or her nails till the very last leaf of the book.
The mystery-tale is available in Paperback form and can be ordered online at Amazon India.
About the author:
Novoneel Chakraborty has authored 5 best-seller romantic thrillers. He is known for writing fiction content. He works as a scriptwriter for the Indian Television and films. Currently, he resides in Mumbai.
Books Information
Author Name
Novoneel Chakraborty
Condition of Book
Used
Stock:

2-3 Days

Model:

sg525