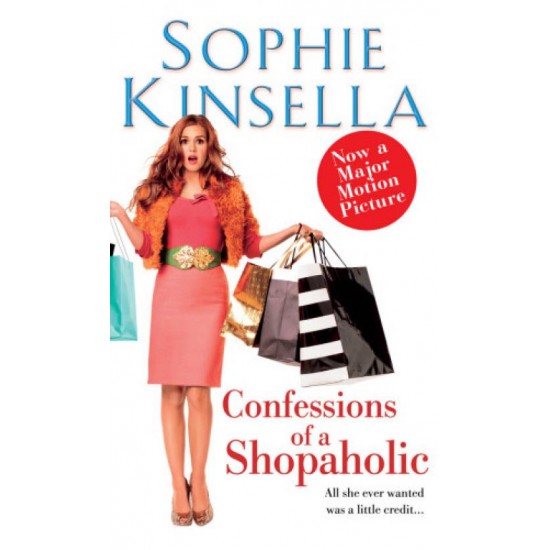 -63 % Out Of Stock
Confessions of a Shopaholic (English, Paperback, Sophie Kinsella)
An entertaining novel by author Sophie Kinsella, Confessions Of A Shopaholic is based on the protagonist Becky Bloomwood's life as a shopaholic, and the lengths her addiction for retail therapy takes her to.
Summary Of The Book
Rebecca Bloomwood, the protagonist of Confessions Of A Shopaholic, is a twenty five year old journalist. She appears to have an enviable lifestyle, a job writing for the Successful Saving magazine, an apartment in one of London's upmarket neighbourhoods, a bunch of glamorous socialite friends, and a wardrobe filled with designer clothes. The only problem is, she can't afford any of these things as she has a weakness, she can't seem to stop herself from shopping. From designer silk blouses hanging in London's pricey boutiques, to the perfect pair of shoes, Becky craves to have it all, no matter what the cost, or how low the balance in her account might be.
As stacks of unpaid bills and credit card payments start piling up, and banks come calling to collect their dues, her life seems to be spiralling out of control and she seems inches away from losing it all. She tries taking control and even earning more money, but to no avail. In fact, her addiction to retail therapy only seems to grow stronger as she tries to console herself from her financial worries by indulging in just a little more shopping.
Bored of her job offering financial advice to readers, which could not be further away from her own life, she finally has an opportunity at writing a new article that could really open doors for her, and save her from ruin. When her article gets published on the front page of a publication, it starts off an interesting turn of events leading us to wonder whether Becky can untangle herself from her troubles and addiction, and find true love and a happy ending.
Confessions Of A Shopaholic was well received and picked up in 2009 to be made into a major Hollywood production starring Isla Fisher in the lead role. It also set into motion an entire series of 6 shopaholic novels, many of which have been considered by Hollywood studios.
About Sophie Kinsella
Born Madeleine Sophie Townley in 1969 in London, British author Sophie Kinsella studied music at Oxford, later changing over to Philosophy, Politics and Economics.
Her other novels include, Remember Me?, I've Got Your Number, The Gatecrasher, Sleeping Arrangements, The Secret Dreamworld Of A Shopaholic, Shopaholic Ties The Knot, Shopaholic Takes Manhattan, and Mini Shopaholic.
Sophie Kinsella is known for writing novels in the chick lit genre, most of them being about a girl's whose obsession with shopping leads to complications in her personal and professional life.
She studied at Sherborne School for Girls and Putney High School. Before turning to writing, she worked as a financial journalist. Her first book, The Tennis Party, was a bestseller and a runaway success, paving the way for subsequent successful novels. She lives in London with her husband, a school headmaster, her four sons, and a daughter.
Books Information
Author Name
Sophie Kinsella
Condition of Book
Used
Stock:

Out Of Stock

Model:

sg13521