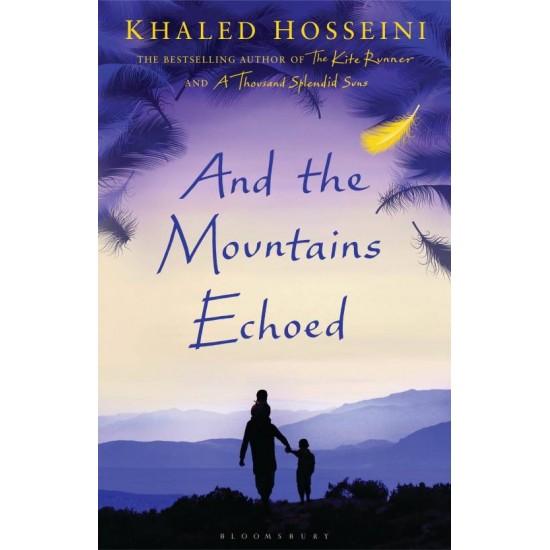 -67 % Out Of Stock
And the Mountains Echoed (English, Paperback, Khaled Hosseini)
And the Mountains Echoed is a sentimental story, saccharine sweet and does not lose the bigger perspective of the story. The alignment was perfect and illuminated on every single page. The plot is centred on love between siblings. The story is set in Afghanistan and moves around the world in typical Hosseini style, starting in 1952 and spread across fifty years. There is mammoth storytelling in store for the reader. The story begins with a father and his two children traveling from their village across Afghanistan to Kabul, where their father has been promised work. Abdullah and Pari are as close as any siblings. Abdullah is almost a mother to Pari. This should alone tell you that you will cry buckets during the course of the book. Their father has remarried and the journey has been undertaken entirely for a different purpose which will change the course of their lives forever. The sense of family, hope, loss and love run throughout and yes it may sound clich but Hosseini is a master of this. Hosseini takes a folk tale as well and builds his story within it intelligently and with great sensitivity.

Description:

Published in the year 2013 And The Mountains Echoed is a fiction novel that revolves around the lives of two siblings and their casual trip to Kabul, which threatens to alter the course of their lives forever.

Summary Of The Book

And The Mountains Echoed is set in Afghanistan, in 1952, where Abdullah and his sister reside with their father and foster mother. They seem to have a raw deal in terms of finances, as their father is constantly on a job hunt to make ends meet. One day, their father decided to shift from the small village where they were staying, to Kabul. Abdullahs father tries to prevent Abdullah from coming along, but is unable to do so, due to his son's persistent temperament.

Abdullah is extremely fond of his sister and would do anything to keep her happy. The two siblings are inseparable and sleep together on their cot with their heads touching. However, the two donot seem to have a clue about the events that are about to take place when they journey from Kabul to other cities and continents. This insignificant journey made by the family dares to alter the course of their lives and those of hundreds of others, through the next 60 years.

And The Mountains Echoed revolves around the relationships among family members, which are accompanied with honor and sacrifice for one another. This book also delves into the fact that people are often left dumbstruck by the actions of those who matter the most to them. It is explained to the readers that the decisions made by them can resonate through several generations.

Books Information
Author Name
Khaled Hosseini
Condition of Book
Used
Stock:

Out Of Stock

Model:

sgaa13500