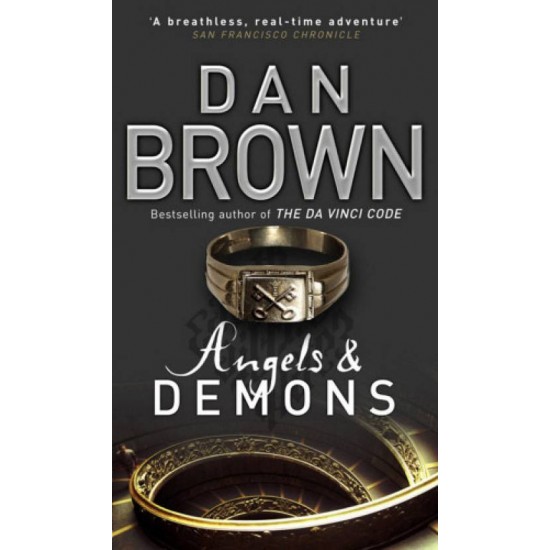 -82 % Out Of Stock
Angels And Demons (English, Paperback, Dan Brown)
Angels And Demons by Dan Brown is a thriller featuring events that directly implicate the Vatican and the Catholic Church, with an ancient brotherhood, a devastating weapon, and an unlikely target all thrown into the mix.
Summary Of The Book
Robert Langdon, a renowned Harvard symbologist is the protagonist of Angels And Demons, a prequel to The Da Vinci Code. A phone call from the Director of the CERN summons him to a Swiss facility where a strange symbol is found seared onto the chest of a dead physicist. When Langdon examines the body, he discovers that it is a symbol of the Illuminati, an ancient but powerful underground brotherhood. Langdon fears that this brotherhood may have returned to seek out their vendetta against the Catholic Church.
Langdon's suspicions are confirmed when the Illuminati's messenger announces that they have hidden a time bomb in the heart of the Vatican City. Langdon teams up with Vittoria Vetra, the dead physicist's daughter in order to locate the time bomb. During the investigation, Langdon discovers that Vittoria and her deceased father were trying to isolate antimatter using a giant particle accelerator. This antimatter is kept with a 24-hour backup such that if the canister is removed from the main system, the backup will continue to keep both types of matter isolated. When one of these canisters is reported missing, the Illuminati become the prime suspects.
While this is going on, the Vatican readies itself to elect the next Pope from a list of four candidates. However, these four candidates are found missing. It is up to Vittoria and Langdon to uncover symbolic clues and find the missing candidates and save the people of Rome from destruction. In Angels And Demons, the battle between religion and science turns into a fight for survival.
Angels And Demons was turned into a movie and released in 2009, starring Tom Hanks.
About Dan Brown
Dan Brown is a best selling author who hails from New Hampshire, United States.
He has authored other well known titles such as Deception Point, The Lost Symbol, Inferno, Digital Fortress, and The Da Vinci Code.
Brown is a graduate of Phillips Exeter and Amherst College. He took up writing after becoming inspired from Sheldon's The Doomsday Conspiracy. Brown's first few novels met with little success. It the publication of The Da Vinci Code which brought him acclaim. Brown is also known for his charity work. He set up an endowment at Phillips Exeter Academy to help needy students. Brown and his wife also support the New Hampshire Charitable Foundation. Brown is married to Blythe Newlon.
Books Information
Author Name
Dan Brown
Condition of Book
Used
Stock:

Out Of Stock

Model:

sga16830