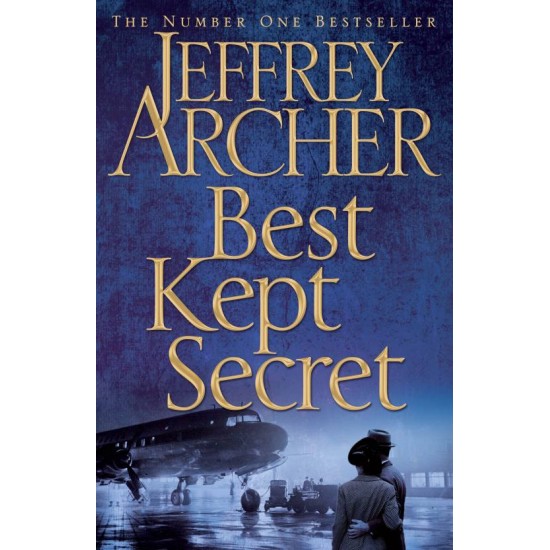 -60 % Out Of Stock
BEST KEPT SECRET (English, Paperback, Jeffrey Archer)
Best Kept Secret is a novel by Jeffrey Archer that is part of the Clifton Chronicles series, and follows the life, and adventures of Harry Clifton, who must deal with an international art fraud, along with several other mysterious instances.
Summary Of The Book
Best Kept Secret is a thrilling novel by Jeffery Archer that promises to keep its readers glued, right till the very last page. The story is set in the year 1945, and starts with highlighting a very important decision concerning the fortune of the Barrington family. This decision must be made on the basis of a vote in the House of Lords, affecting Harry Clifton, and Giles Barrington, who are vying for that fortune. Through the course of this book, Harry, and Emma decide to adopt a girl named Jessica, who is the love child of Emma's dad.
As the story advances, we are introduced to Sebastian Clifton, who is the son of Harry Clifton, and Emma. As time passes, the General Election approaches, and Giles Barrington is called to defend his seat in the House of Commons. However, he soon learns that he has been pitted against Sebastian, and this comes as a rude shock to him.
In the year 1957, Sebastian wins a scholarship to Cambridge. However, things turn ugly when he finds himself involved in an international art fraud, due to which he gets thrown out of his university. The fraud revolves around a Rodin statue, whose value is much more than it could ever raise at an auction. However, this scam raises a lot of questions about Sebastian's own fate, in terms of his safety, and future.
Archer, being a part of the British Conservative Party, provides the readers with information into several parliamentary procedures, and the election process, thereby adding an autobiographical touch to this novel. The Best Kept Secret keeps its readers on pins, and needles as the characters manage to save themselves from dreadful circumstances by the skin of their teeth.
The book was published in 2013.
About Jeffrey Archer
Jeffrey Archer is a well-known former politician, and author.
Apart from this book, Archer has written Not A Penny More, Not A Penny Less, Shall We Tell The President?, As The Crow Flies, The Eleventh Commandment, Paths of Glory, Twelve Red Herrings, and A Prisoner Of Birth.
Archer was born on the 15th of April, 1940, in London. He completed his schooling from Wellington School, Somerset. Prior to being an author, Archer served as a Member of Parliament from the year 1969-1974. However, he stepped down due to a financial scandal that robbed him of all his wealth. However, after releasing his best-selling books, Archer was able to regain his wealth. Till date, his books have sold approximately 250 million copies across the globe. Apart from writing novels, Archer has also written three plays - Exclusive, Beyond Reasonable Doubt, and The Accused.
Books Information
Author Name
Jeffrey Archer
Condition of Book
Used
Stock:

Out Of Stock

Model:

sga1084