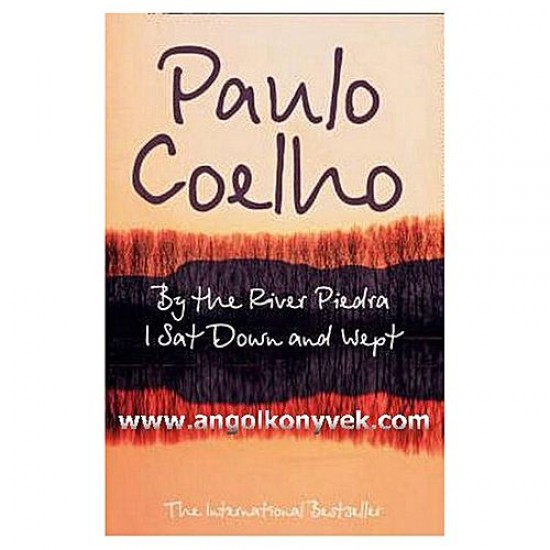 -60 % Out Of Stock
BY THE RIVER PIEDRA I SAT DOWN AND WEPT (English, Paperback, Paulo Coelho)
By the River Piedra I Sat Down and Wept is one of the most significant and successful novels of Paulo Coelho.
Summary Of The Book
Paulo Coelho's By the River Piedra I Sat Down and Wept is the first volume of his trilogy On the Seventh Day. It is a poignant and poetic story that talks about the depth of love and life and includes elements of paganism and female aspect of divinity.
The protagonist of the story is an independent young woman Pilar who is fed up of her university life and is on a quest to find the real meaning of life. Her life takes an unexpectedly interesting turn when she meets her childhood sweetheart after eleven years.
In these eleven years, things have changed drastically. Pilar has become an independent and strong woman and now has learned the art to hide her feelings. On the other hand, her friend has become a charismatic and handsome spiritual leader and a rumored miracle worker.
He has got rid of his inner conflicts and taken refuge in religion.
The story further unfolds as the two lovers take on a journey from the French Pyrenees. The novel has been set in a small village near the River Piedra. Adolescent love rarely reaches its full potential but these two are together again. However, their journey is filled with difficulties, resentment, and demons of blame and they get to reexamine their special bond in the light of some of the biggest questions of life.
Coelho's By the River Piedra I Sat Down and Wept again emphasizes that love is not an hindrance to one's dreams. On the contrary, it is a strong power that urges the lover to find God while conquering their dreams. Coelho's has used his signature elements this novel including his compelling poetic prose, extraordinary symbolism, 'follow your dream' theme, and an air of mysticism.
About Paulo Coelho
Paulo Coelho is a famous Brazilian author, who is one of the most widely read authors in the world.
Besides By the River Piedra I Sat Down and Wept, Paulo Coelho has authored several other best-selling titles including The Alchemist, Eleven Minutes, Brida, The Fifth Mountain, Aleph, The Zahir, Like The Flowing River, The Winner Stands Alone, Veronika Decides to Die, The Valkyries, and others.
Born on 24th August 1947 in Rio de Janeiro, Brazil Paulo Coelho is a Brazilian novelist and lyricist. Though he wanted to be a writer since his childhood, he enrolled in a law school surrendering to his parents' wishes. And before pursuing a full-fledged writing career, Coelho worked as a journalist, theatre director, and actor. He wrote his first book Hell Archives in 1982 but it make any lasting impact on audience.
His first bestselling title was The Alchemist that has sold over 65 million copies. Coelho's books have been translated into numerous languages and are read throughout the world in 150 countries. Over 150 million books of Coelho have been sold till date. Paulo Coelho has founded The Paulo Coelho Institute that aims to provide financial aid to children and elderly people. He lives with his wife Christina Oiticica. And for his contributions he has been honored with several prestigious international awards including France's Légion d'honneur and the Crystal Award by the World Economic Forum.
Books Information
Author Name
Paulo Coelho
Condition of Book
Used
Stock:

Out Of Stock

Model:

sg3484