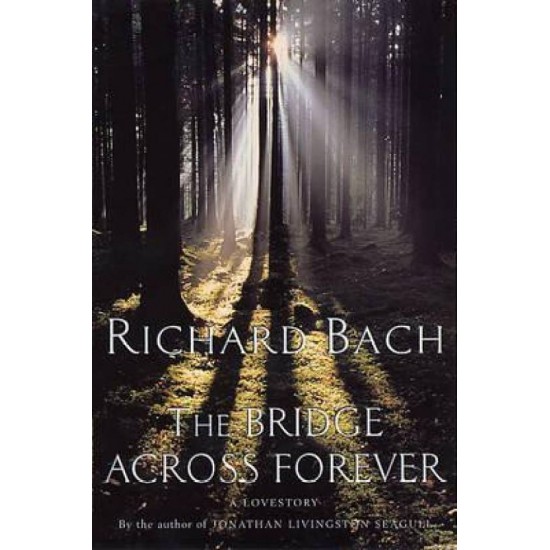 -83 % Out Of Stock
BRIDGE ACROSS FOREVER- UK (English, Paperback, Richard Bach)
The Bridge Across Forever is a story following the author's quest for love, a quest for someone who he hasn't met yet.
Summary Of The Book
The Bridge Across Forever is author Richard Bach's moving first person account of finding love. It all begins one day when the author realizes he's a big, soaring success, but missing one aspect of life critical to him. He hadn't yet met that perfect woman, the woman of his dreams. He was rich and famous, and a playboy, enjoying a lousy time, surrounded by women.
After having shut himself to the search for his perfect woman and having built a wall of promiscuity as protection, he happens to meet Leslie, a one-time actress in a minor role. Early on, she is just a beautiful girl who offers music, chess, quasi-therapy, and professional advice. As they spend more and more time together, they begin to grow fond of each other. And before long, they're lovers.
But there's something still bothering Richard. He loves Leslie, but thinks she falls short of perfect for him. That's because Richard is a flyer and Leslie is scared of flying. Does Richard get over his fear of commitment, end his search for a perfect woman, and take Leslie into his life? And will Leslie do what it takes to complete this circle of love? What follows is a magical turn of events. Defenses are dropped and love is allowed to fill the vacuum. The journey that follows is transformational and one of discovering love and joy.
The Bridge Across Forever, like his most other books, is Richard's expression of his spirituality or wisdom that he has gained through life. It's an insightful read, for one comes to learn about and accept one's desires and needs. The aspect of flying is an interesting instrument that Richard uses in this book, similar to his other books. It stands as a metaphor for where he currently stands in his spiritual quest.
About Richard Bach
Richard Bach is a writer.
Illusions: The Adventures of a Reluctant Messiah, Jonathan Livingston Seagull, There's No Such Place As Far Away, and Curious Lives: Adventure Fables from an Enchanting World are among the books he's written.
Richard was born in Illinois in 1936. He studied at Long Beach State College. He served as an F-84F pilot in the 108th Fighter Wing of the New Jersey Air National Guard after having been a part of the United States Navy Reserve. He has always maintained a love for flying. He was a contributing editor for Flying magazine and a technical writer for Douglas Aircraft. Later, he became a barnstormer. He has authored both nonfiction and fiction books, through which he has sought to illustrate his philosophy using fictionalized or actual accounts from his own life. Many of his books are therefore semi-autobiographical in nature.
Books Information
Author Name
Richard Bach
Condition of Book
Used
Stock:

Out Of Stock

Model:

sg3281