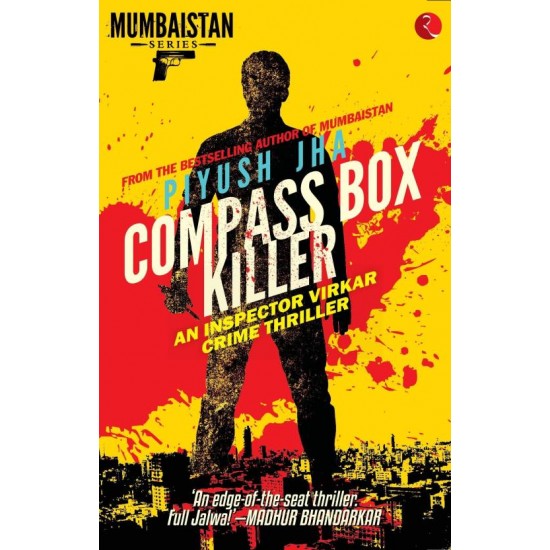 -60 % Out Of Stock
COMPASS BOX KILLER (English, Paperback, PIYUSH JHA)
You do not need much on a Sunday afternoon besides a great thriller and a cup of tea or coffee. A good crime thriller always gets the pace going to continue reading and not let go. Piyush Jha's new book, "Compass Box Killer" is just a perfect read when it comes to that.
"Compass Box Killer" starts with the murder of a senior police officer, and that too at his own desk. Inspector Virkar (from Mumbaistan) is back in action trying to decipher what really happened, when the only clues appear through cryptic notes found in compass boxes. A series of murders start taking place all over the city (Mumbai) and he has to solve these with the help of a TV reporter Raashi Hunerwal.
Since Piyush is also a film director, the book almost reads like a movie. A fast-paced movie at that. Nothing seems to be moving at a slow pace which is much needed for a book like this. A one-time read but a good one for sure.
The Compass Box Killer is a spine-chilling crime thriller, which will keep the readers glued to the book. The book is about a series of murder that takes place in Mumbai, and Inspector Virkar has to race against time to find the killer.
Summary of the Book
The Compass Box Killer is the story based in the by-lanes of Mumbai. A senior police officer is found murdered at his desk one afternoon. Inspector Virkar, from the Crime Branch has been appointed to investigate the case. With this begins a series of killings and in each a compass box at the crime scene reveals clues that can alone lead Virkar to the killer. Virkar is accompanied by an attractive and suave journalist, Raashi Hunerwal in his investigation, which makes him shuttle between Mumbai and Belgaum.
About Piyush Jha
Piyush Jha is an Indian film director, screenwriter and novelist. He is most known for his acclaimed films Sikandar, King of Bollywood, and Chalo America. He has also authored Mumbaistan, a compilation of 3 crime-thriller novellas.
Books Information
Author Name
PIYUSH JHA
Condition of Book
Used
Stock:

Out Of Stock

Model:

sg1442