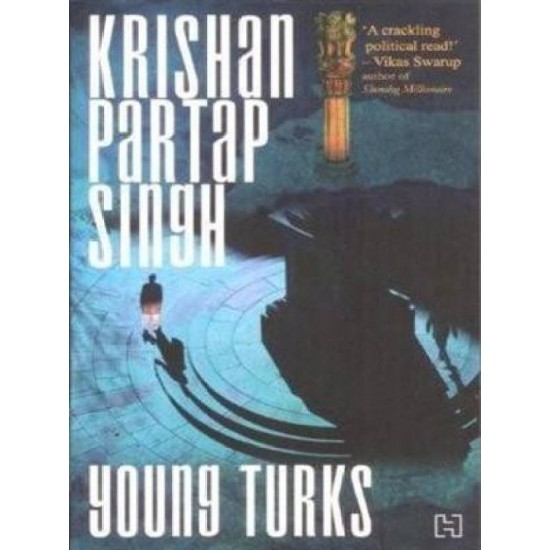 -60 %
Young Turks: Book 1 of the Raisina Trilogy (English, Paperback, Krishan Partap Singh)
Young Turks is a part of the Raisina trilogy set in the political village of Lutyens' New Delhi. It is the story of two childhood friends, Karan Nehru and Azim Khan, and their journey in the murky world of Indian politics.
Summary Of The Book
The protagonists in Young Turks are two childhood buddies, Karan Nehru and Azim Khan, who are forced to enter into politics, a profession they had never even considered. Propelled by circumstances beyond their control, they soon find themselves contesting for elections, Azim aims at becoming the leader of Muslim India making Western Uttar Pradesh his political arena, while Karan contests from the regions in and around Eastern Uttar Pradesh. Together, they navigate their way into the upper echelons of power, never once compromising their friendship.
As cabinet ministers in an unstable coalition government under the leadership of Prime Minister and Congressman Y. K. Naidu, things begin to change for the worse when the yawning gap between their individual ideologies and temperaments encouraged by the malicious intentions of their colleagues make them face the bitter truth that there are indeed no friends in politics. Matters come to a head as they are pitted against each other when the Prime Minister's chair is up for grabs. Will their friendship built and nurtured over the years stand the test of time?
Young Turks is a political thriller with a dose of history and patriotism. It chronicles the many struggles that men face in their political and personal lives. The two lead characters have been etched out brilliantly with Karan Nehru being brash, outspoken and jovial, while his friend Azim Khan is portrayed as a staunch patriot, sensitive, honest and practical.
About Krishan Partap Singh
Krishan Partap Singh is an author and former banker.
Two of his other books are Delhi Durbar and The War Ministry.
Singh was born in 1976 in Chandigarh. Being the son of a diplomat, he got to spend his childhood in New York, Ankara and Cairo. He did his schooling in Modern School, New Delhi, and then went onto graduate from the Stern School of Business, New York. Post that, he worked for Merrill Lynch, Dubai. He currently lives in New Delhi.
Books Information
Author Name
Krishan Partap Singh
Condition of Book
Used
Stock:

In Stock

Model:

sga804