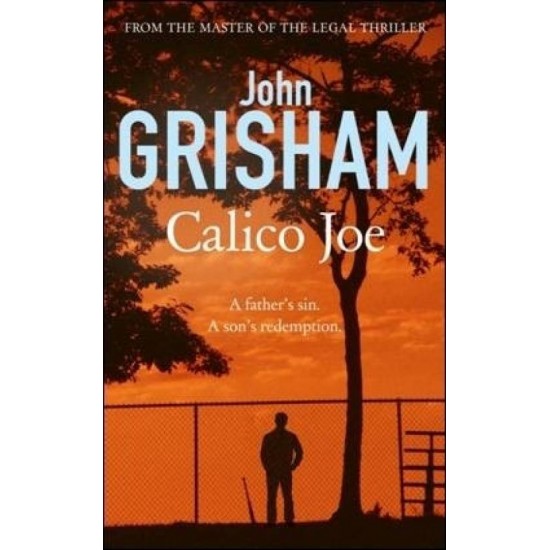 -60 % Out Of Stock
Calico Joe (English, Paperback, John Grisham)
Calico Joe is a novel set in the world of Major League Baseball by John Grisham.
Summary of the Book
Joe "Calico" Castle was what every baseball star wanted to be. He was the greatest rookie of them all. The young batter from Calico Rock, Arkansas, won the crowd's hearts as he tipped his hat to them after each home run. He was on the road to glory, fortune and the Baseball Hall of Fame. One fateful day, everything was going to change. Joe stepped up to bat to replace the first baseman of the Cubs AAA affiliate. A kid in the audience watched with anxiety, for Joe was his hero. He was the son of Warren Tracey, the opposite team's pitcher. The boy watched as his father walked up to the pitcher's plate. He was at odds with himself: who should he root for, his father or the batter who'd won his heart? Warren sized up his opponent and threw a fastball that would change their worlds forever. Based on true events, this saga of heart-warming justice sets John Grisham in a new genre, one he masters in style and with panache.
About John Grisham
John Grisham is an American novelist best known for his prolific writing in the legal thriller genre. Some of Grisham's other novels are The Rainmaker, The Client, The Chamber, A Time To Kill, and Bleachers.
A graduate of Delta State University in Cleveland, Grisham practiced law for about a decade. Grisham enjoys baseball, and supports Little League activities in both Oxford, Mississippi, and Charlottesville, Virginia.
Calico Joe is currently being adapted into a film with Christopher Columbus writing the screenplay.
Books Information
Author Name
John Grisham
Condition of Book
Used
Stock:

Out Of Stock

Model:

sg1424