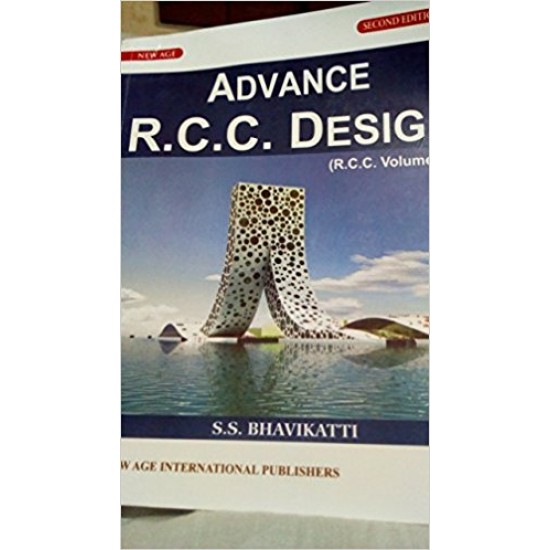 Out Of Stock
Advance R.C.C. Design (R.C.C. Volume-II) 2nd Edition by S. S. Bhavikatti
S. S. Bhavikatti's Advance R. C. C. Design (R. C. C. Volume II), published by New Age International, is a comprehensive book for students who aspire to be adept in the subject. Indian Standard Code of Practice IS-456 for the design of plain and reinforced concrete was revised in 2000 to include durability standards and other research discoveries. This is a book for students and staff to study R.C.C. Design as per IS-456, 2000 Coda of Practice. The book is thoroughly revised as per the latest and trending information in the field. Two more chapters on Design of R.C.C. Slab Culverts and Introduction to Pre-stressed Concrete are added. All concepts are explained in simple and lucid language for better comprehension.

About New Age International
New Age International is one of India's most famous publishing houses. They develop and publish quality academic books and textbooks that conform to the latest syllabi prescribed by various education boards of India. Some of the books published under their banner are Barron's GRE Verbal Workbook, Barron`s Essential Words for the GRE, Golden Rules Of Vastu Shastra: Remedies and Solutions, Social Science: A Book with a Difference and My Experiences in Astrology.
Books Information
Author Name
S. S. Bhavikatti
Edition
2nd
Condition of Book
Used
Stock:

Out Of Stock

Model:

sg721