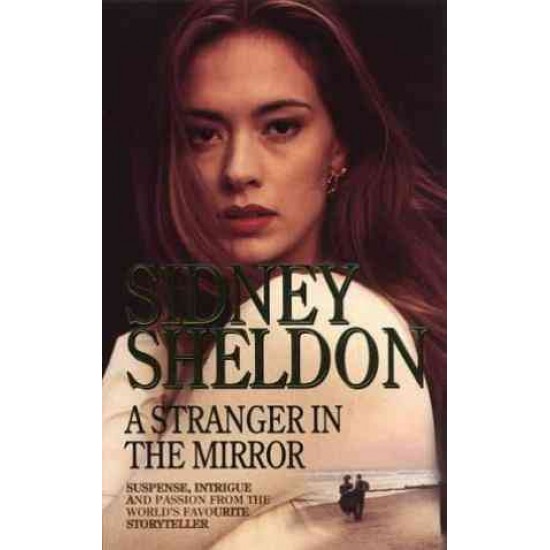 -59 % Out Of Stock
A STRANGER IN THE MIRROR by Sheldon Sidney
In this book, Sidney Sheldon weaves a stirring tale of the struggle for power and retribution, as a revenge-hungry Hollywood starlet decides the fate of her life and that of many others.
Summary Of The Book
This fiction book details the lives of successful stars of Hollywood. Toby Temple is considered Hollywood's funniest man. He is known for his striking good looks and charming personality. He is also known to be a reckless womanizer. But away from the limelight, he is a lonely man. He could charm top-billed Hollywood celebrities into appearing on his show, but is unsuccessful in finding love. Finally, he becomes infatuated with a guest on his show, Jill Castle, an ill-reputed, young actress, and marries her.
Jill Castle had to sacrifice a lot to reach the top. Denied by several directors for innumerable roles, she had to put aside her conscience and use every possible trick of the trade to become successful. Now, armed with Toby Temple's reputation in the business, she decides to destroy all those who wronged her. But in this frantic quest for revenge and power, skeletons in the closet are revealed and her dark past returns to haunt her.
With his trademark twists and turns, Sheldon's story takes readers on a tumultuous emotional journey where even the strongest of men succumb to life's disappointments.
About Sidney Sheldon
Sidney Sheldon was a renowned American writer. He is held as the seventh bestselling writer of all time.
While Sheldon was a prolific writer of musicals and screenplays, his first novel came out after he turned 50. He has written as many as eighteen novels ever since. The Naked Face, The Other Side of Midnight, Master of the Game, and The Doomsday Conspiracy are among his most successful works.
His books belong to the fast-paced mystery genre. He was known for using specific plot devices that would keep the readers hooked from chapter to chapter. His stories were also quite women oriented, with most of his protagonists being ambitious, headstrong women.
Sheldon was born in 1917 in Chicago. At the beginning of his career, Sheldon wrote for many popular Broadway musicals such as The Merry Widow and Redhead. He was also a prolific writer of movie screenplays and TV shows. Some of his most successful ventures were TV shows The Patty Duke Show and I Dream of Jeannie, and the movie The Bachelor and the Bobby-Soxer, for which he won an Academy Award.
Books Information
Author Name
Sheldon Sidney
Condition of Book
Used
Stock:

Out Of Stock

Model:

SGCa46