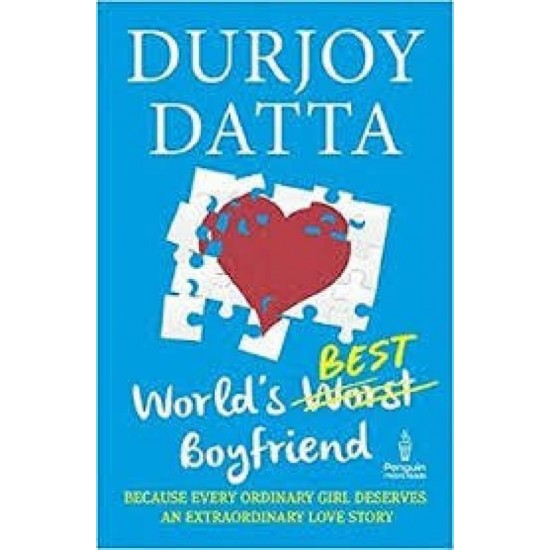 -60 % Out Of Stock
World's Best Boyfriend by Durjoy Datta
Hate, is a four letter word.
So is love.
And sometimes, people can't tell the difference
Dhurv and Aranya spend a good part of their lives trying to figure out why they want to destroy each other, why they hurt each other so deeply. And, why they can't stay away from each other.
The answer is just as difficult each time because all they've wanted is to do the worst, most miserable things to one another.
Yet there is something that tells them: THIS IS NOT IT. If you want to know the answer to it all, read the book.

About the Author

Durjoy Datta was born in New Delhi, India, and completed a degree in engineering and business management before embarking on a writing career. His first book, Of Course I Love You! was published when he was twenty-one years old and was an instant bestseller. His successive novels, Now That You're Rich!, She Broke Up, I Didn't!, Ohh Yes, I Am Single!, If It's Not Forever, Till the Last Breath, Someone Like You, Hold My Hand, have also found prominence on various bestseller lists, making him one of the highest-selling authors in India.

Books Information
Author Name
Durjoy Datta
Condition of Book
Used
Stock:

Out Of Stock

Model:

sgaa1812